McKay Aircraft Expertise + Management
Certified Appraisal & Value Forecasting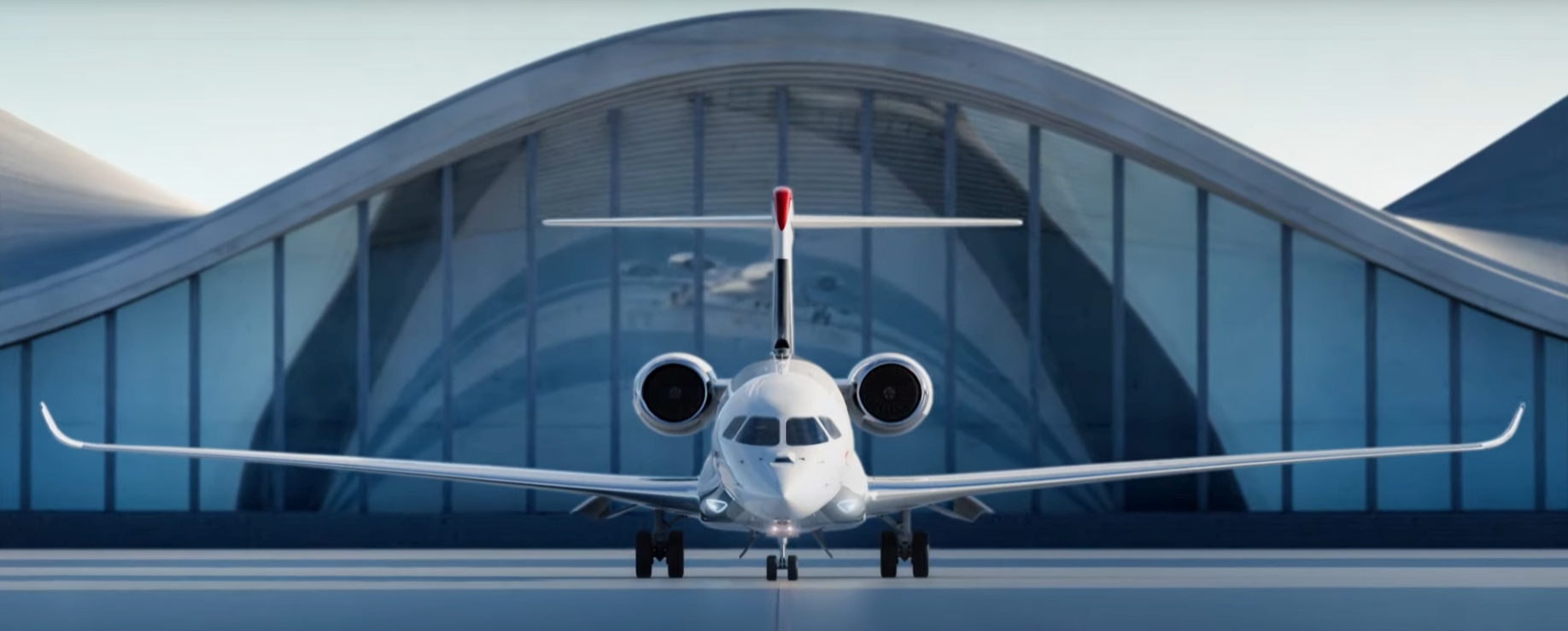 Rachel McKay
With an impressive aviation career spanning over 40 years, founder Rachel brings extensive experience to the company. Her background covers roles in naval aviation, Airbus production, and airliner maintenance. Since 2001, Rachel has specialized in corporate and business jets. Not only does she lead the company, but she also serves as a publicly appointed sworn expert witness, and a senior appraiser for business jets. Her role as President of the German Aviation Expert Association further attests to her industry authority. Trust in the expertise drawn from decades of diverse experience in aviation.
Welcome to McKay Aircraft Expertise + Management
where we are passionate not only about aircraft, but in supporting our bank clients and high net worth business clients worldwide in finding the perfect aircraft for their needs. Led by Rachel McKay, a licensed aircraft engineer, pilot, and business economist with over 40 years of experience, our company is renowned for its professional and personalized aircraft search and appraisal services.
At McKay Aircraft Expertise + Management, we go the extra mile to ensure that our clients have a hassle-free experience. Our state-of-the-art technology and extensive knowledge of aircraft from leading manufacturers enable us to find the finest business aircraft options with the best value for our clients.
We take pride in our strong reputation and credentials, including membership in major industry associations and Rachel McKay's appointment as Senior Aircraft Appraiser and a Publicly Sworn Aircraft Expert Witness by the German Chamber of Commerce and Industry. Rachel also serves as the Chairwoman of the German Aviation Expert Association (GAEA).
We want to make your experience on our website as engaging as possible. That's why we've included detailed information about the wide range of aircraft we have experience with, including models from Airbus, BAe, Boeing, Bombardier, Textron Aviation (Cessna & Hawker Beechcraft), Dassault, Embraer, Gulfstream, Shorts, and Pilatus.
We take pride in offering competitive pricing, exceptional customer service, and exclusive access to certain aircraft models, such as commercial airliner jets and specific military trainer or transport aircraft. This sets us apart from the competition and ensures that we can find the perfect aircraft solution for you.
Explore our website to learn more about how McKay Aircraft Expertise + Management can support you in finding the perfect business aircraft for your needs.
The McKay method is a systematic process for managing the purchase, registration, delivery, and transfer of ownership of aircraft, as well as the potential repossession of them. This includes reviewing records and inspecting the aircraft to ensure the accuracy of appraisals and assessments, such as depreciation calculations for financing. The goal of these services is to provide a thorough evaluation of the aircraft.

Let's discuss in person the characteristics your prospective private plane must have, including the way it should be operated.
Our Mission
At McKay, our goal is to assist aircraft owners and operators in managing their aircraft by providing knowledge, tools, and transparency. We aim to do this in a confidential manner, keeping our clients informed of market developments and providing authentic market insights to help them make informed decisions. We strive to be a trustworthy source for real-time data and information about aircraft ownership and transactions.
Your Way
When selling an aircraft, it's beneficial to pick a broker or aircraft with a proven track record in marketing the same make and model as yours. This allows you to leverage their expertise and established network of buyers. Reviewing detailed photographs, specifications, and information about make, model, and serial number can give you a better understanding of the aircraft's features and condition. Researching the costs and benefits of updates like repainting or refurbishing using our media and data library can help you make informed decisions. Ultimately, whether to make updates depends on your goals and budget.
The Market
The detailed view of available aircraft provides a lot of information that can aid in making informed decisions about the value and suitability of a particular aircraft when considering buying or selling one. This includes information such as serial number, asking price, broker/owner information and aircraft specifications. Additionally, a full mark-to-market valuation report can be requested which can be useful for long-term planning, tracking market changes, tax planning, balancing aircraft book values and meeting bank financing valuation requirements.
Der McKay Unternehmenszweck in Kürze: In a nutshell, the purpose of the McKay business:
The McKay companies specialize in providing services related to corporate jets. They offer a wide range of services, including evaluating and examining aircraft, engines, components, and accessories, as well as providing advice to aircraft owners, operators, and banks during the selection and purchase process. They also assist with the financing process by providing appraisals and performing physical inspections of the aircraft, and handle the delivery and transfer of ownership between sellers and buyers, including the delivery to the chosen country of registration. The goal of the company is to help clients find and acquire the right aircraft, manage its operation, and eventually sell it in a manner that aligns with their objectives and market conditions. The company is headquartered in Switzerland to facilitate business on a global scale.
Die McKay-Unternehmen haben sich auf die Bereitstellung von Dienstleistungen im Zusammenhang mit Geschäftsreiseflugzeugen spezialisiert. Sie bieten eine breite Palette an Dienstleistungen an, die von der Bewertung und Untersuchung von Flugzeugen, Triebwerken, Komponenten und Zubehör bis hin zur Beratung von Flugzeugbesitzern, Family Offices, Betreibern und Banken während des Auswahl- und Kaufprozesses reicht. Sie unterstützen auch den Finanzierungsprozess durch Bewertungen und physische Flugzeuginspektionen und übernehmen die Bereitstellung und Durchführung des Übergabeprozesses zwischen Verkäufer und Käufer. Mit ihrem Sitz in der Schweiz ist das Unternehmen in der Lage, effizient und weltweit zu agieren.


All dies gemäß dem McKay-Credo:
All this according to the McKay Credo:
"
Sei wahrhaftig — arbeite mit Bedacht und schaue auf das Ergebnis."
"Be true — work wisely and look to the outcome."
Rachel's Opinion:

"
Inventory of pre-owned business aircraft is rising, while values are declining"

March 18th, 2023
" Up to December 2022, the number of pre-owned business aircraft has been slowly increasing. As a result, asking prices have stabilized, and some are even going down. It is crucial for sellers to stay informed of current value trends and adjust their expectations accordingly. Even though there is a lot of interest in pre-owned business jets, sellers need to be aware of the growing competition and the possibility that the value of their jets will drop in the near future. It is important for sellers to be prepared to adapt as market conditions change."
" Assessing the value of an aircraft is a complex and specialized task that requires a thorough understanding of the industry and access to current market information. The current market conditions, which have been affected by the aftermath of COVID-19, developing conflicts, and inflation, make pricing an aircraft particularly challenging. It requires taking into account various factors such as the expectations of sellers and buyers, as well as a comprehensive understanding of the market. A successful aircraft appraiser must not only possess technical expertise but also possess perseverance and a commitment to staying informed about market trends. Without these attributes, it can be difficult to provide consistent and accurate appraisals over time."
Hallmark of public appointment and swearing-in
The Chamber of Industry and Commerce's award-winning logo represents the key functions of publicly appointed and sworn experts, including analysis, appraisal, and objectivity. The design features circles that resemble an eye at the bottom, with an implied seal at the top left. The blue halves are symmetrical to convey the objectivity of the expert's judgment. This logo is intended to unify the various roles of these experts in a simple and visually striking design.