"The merit of the future is that it is not set,"
as stated by Bertrand de Jouvenel, profoundly resonates with the aviation industry's ethos.
We are active participants in shaping our future, driven by innovation and determination. This philosophy underlines our commitment to transcending boundaries and realizing ambitious goals.
As we progress through the 21st century, de Jouvenel's teachings inspire our advancements in technology and sustainable practices, reminding us that our actions and aspirations shape the future of aviation.
Reference: Bertrand de Jouvenel (31 October 1903 – 1 March 1987), French philosopher, political economist, and futurist.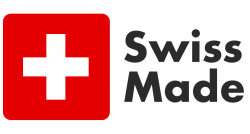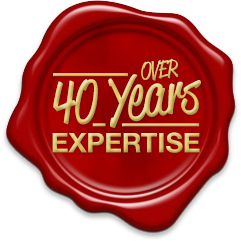 ​Rachel McKay has taken part in numerous aircraft transactions. Her extensive career in aviation spans more than four decades. She started out in naval aviation, then worked on the Airbus production, and later took care of maintaining commercial jet aircraft. Since the early 2000s, she has specialized in business aircraft, including large corporate jets.


Throughout the years, she was able to establish strong relationships and partnerships with principal players in the aviation industry, like; aircraft manufacturers, maintenance companies, financing institutions, broker counterparts, and insurance agencies. Thus, to better assist her clients in receiving the best possible services they deserve.

She has also been re-elected to a second term as President of the non-profit "German Aviation Expert Association" (GAEA), and frequently, as a Publicly Appointed Sworn Expert Witness, her expertise is used in court cases.
"It is my pleasure to assist my clients to overcome the hassles and time-consuming details of these not complicated, but complex transactions."
Cessna C172, C172RG

Piper PA28, Meridian, Malibu

Robin Acrobat DR400
Airbus Industrie A300

Airbus Industrie A310

Hawker Siddely HS748

Boeing B707

Boeing B727

Boeing B737

Lockheed L1011
In the picture below:
"Behind the Scenes: Reviewing Aircraft Records at the MRO/CAMO Desk"
By Rachel, personally appraised aircraft (so far)
ACJ – Airbus Corporate Jets
BAe Airliner
BBJ – Boeing Business Jets
Boeing Airliner
B737 Classic

B737 NG

B757-class
Bombardier Airliner
Bombardier Business Jets
Challenger CL300, 350, 3500, 604, 605, 850
Global Express, GLEX, XRS, Global 5000, Global 6000
Textron Aviation (Cessna) Business Jets
Cessna Mustang, Sovereign
Citation CJ/1/+, CJ2/+, CJ3, CJ4,
Textron Aviation (Hawker Beechcraft)
KingAir TurboProps

Business Jets: 400XP, 750, 850XP, 900XP
Dassault Business Jets
Falcon 50, 900/EX, 2000LX, 2000S, 2000EAsy, 7X
Embraer Business Jets / Airliner
EMB-135 / EMB-145 class

Legacy / Praetor 450, 500, 600, 650

Phenom / EMB-500
Gulfstream Business Jets
Helicopter Public Service
Bell 206LR

Euro Copter EC135, BK117
Shorts Military Trainer
Pilatus Private TurboProp and Military Trainer
PZL Mielec (Sikorsky) Military Transport
Note: Due to ongoing work in progress, this list might not be complete